So, I finished this pendant the other day,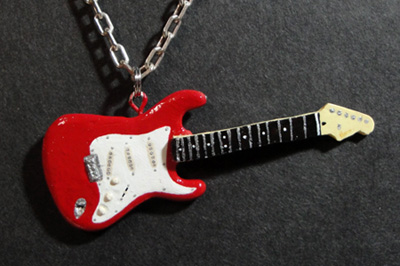 of Simon Neil's signature, if oddly coloured, Strat. I had the immense pleasure of meeting the band two days after finishing this pendant, and I gave him the one pictured here. He was genuinely thrilled to have it, and I got many hugs and smiles. He signed the back of my pendant. Yay! Unfortunately I did not get a picture of him with it.
..Sculpey Premo! clay, acrylic paints and varnishes. Yes, the pick guard is a very pale mint green. Finished 28 May 2011.