Guitar Pendants Galore.
I hadn't updated my art page in months here, so I won't bother to post the pictures of all the pendants I have made in the interim. Instead, you can visit the art page and scroll down to the Pendants section, and see all the fun I've had. :D
But here's one of my favourites, finished just tonight: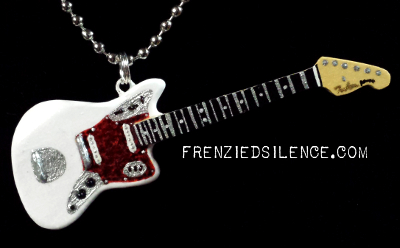 Posted 22 Mar 2012. Tagged pendants.
Both comments and pings are currently closed.